Photo courtesy of Leticia Alaniz
Art is a door to the explorations of the world, life and beyond. My ticker-tape doodling continues to imagine new scenarios, exciting colors, expanded interactions that tell a story. I have had several periods where I concentrated exclusively on a subject. I invite you into My Gallery and my imaginings. Enjoy!
Women Series
The women series represents different periods in my life, my ancestors, my dreams and women I have known.
The women who are standing and looking out the window are about my maternal grandmother, Paubla Chica, a tall, solid woman.  Paubla married Fernando Rodriguez from Lampasos, Mexico and gave birth to 11 children.  Everyone who knew her deeply loved and respected her.
My grandmother's mother left her and her siblings with their father and never returned. I started painting women looking out the window or out the door because I felt my grandmother was always waiting for or looking for her mom to come back home.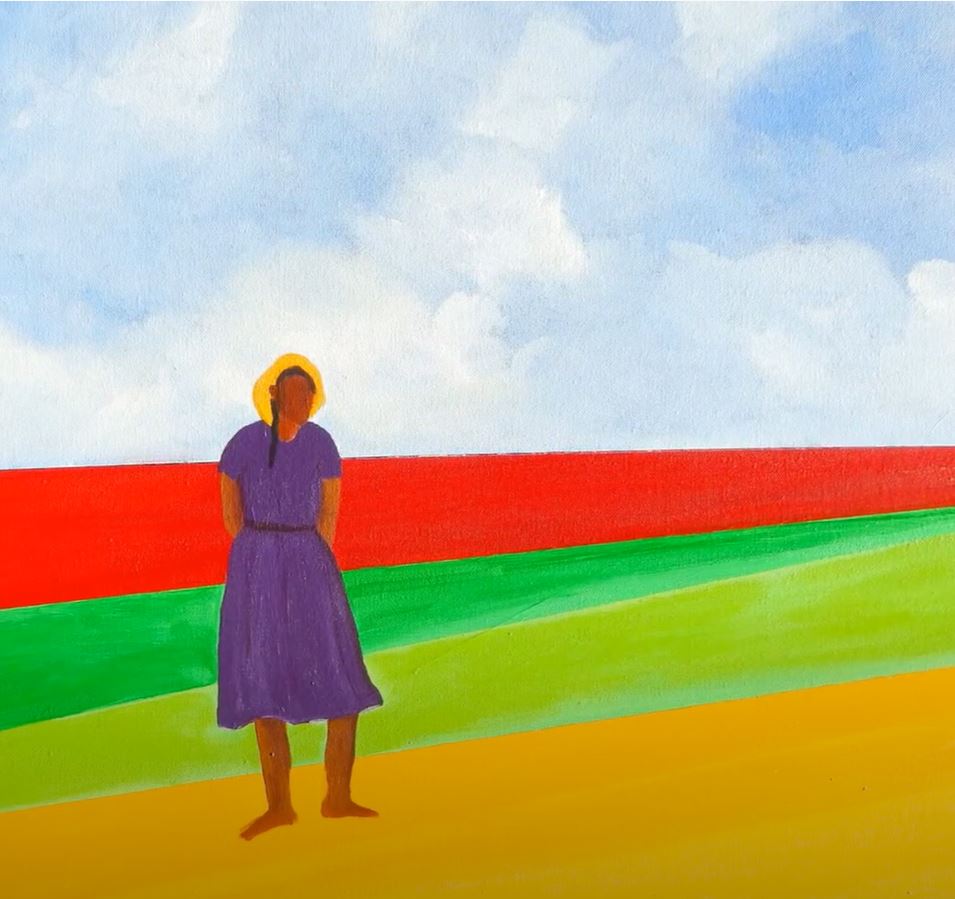 Cloud Series
I did 62 cloud paintings. When you step back and imagine clouds, their formation, their view from below, and their enormity, you can't help but be in awe.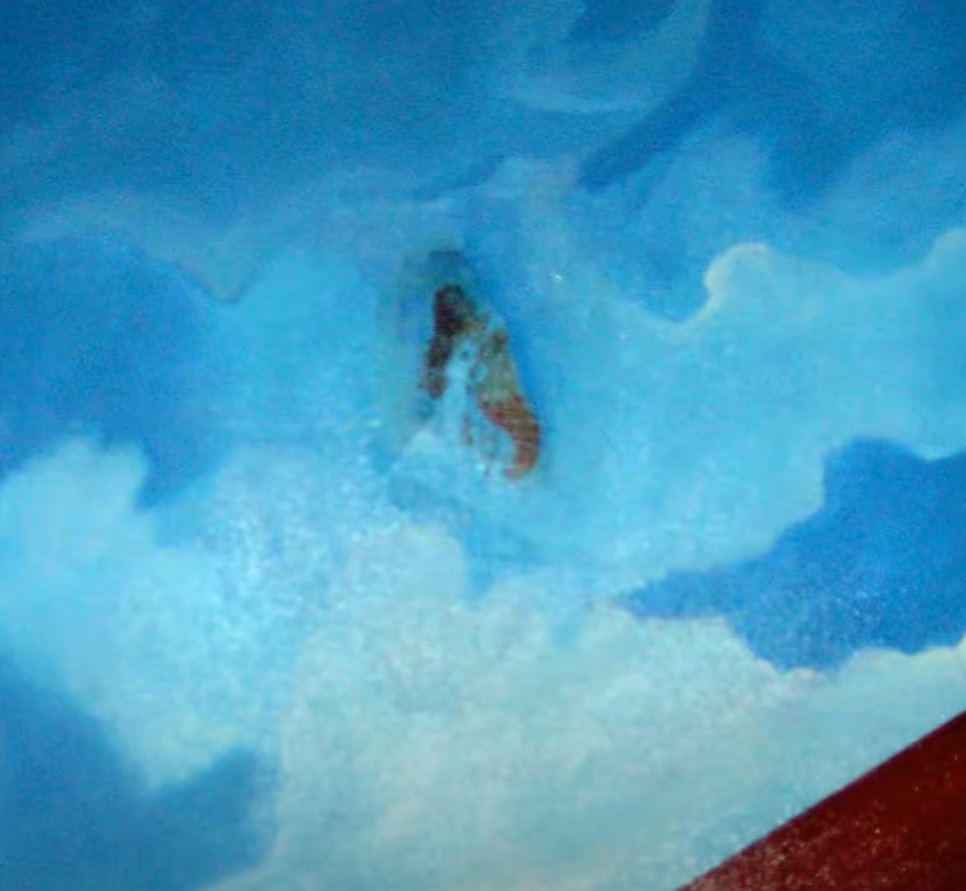 Public Art
The inspiration for many of my public art pieces are derived from the history, agriculture and transportation systems. They pay homage to earlier, simpler times. and the simpler world surrounding us.  Brilliant colors spotlight a vibrant area complemented by the environment. The idea is to leave observers with a  positive, affirmative impression of their surroundings. The pieces located in the Dallas/Fort Worth area often tell the dynamic, rich story of  North Texas.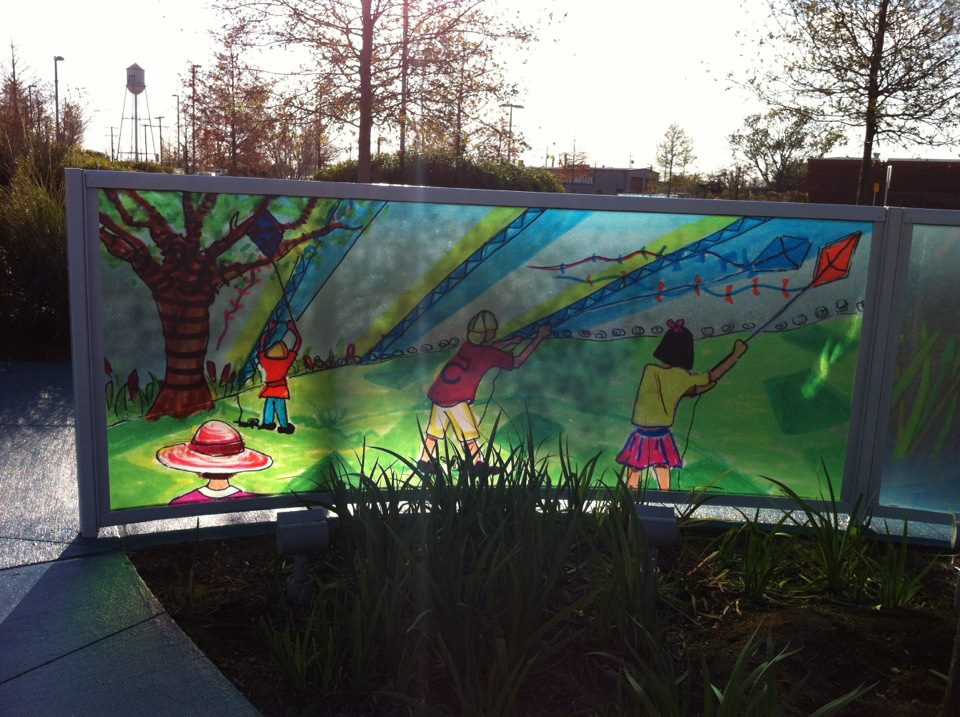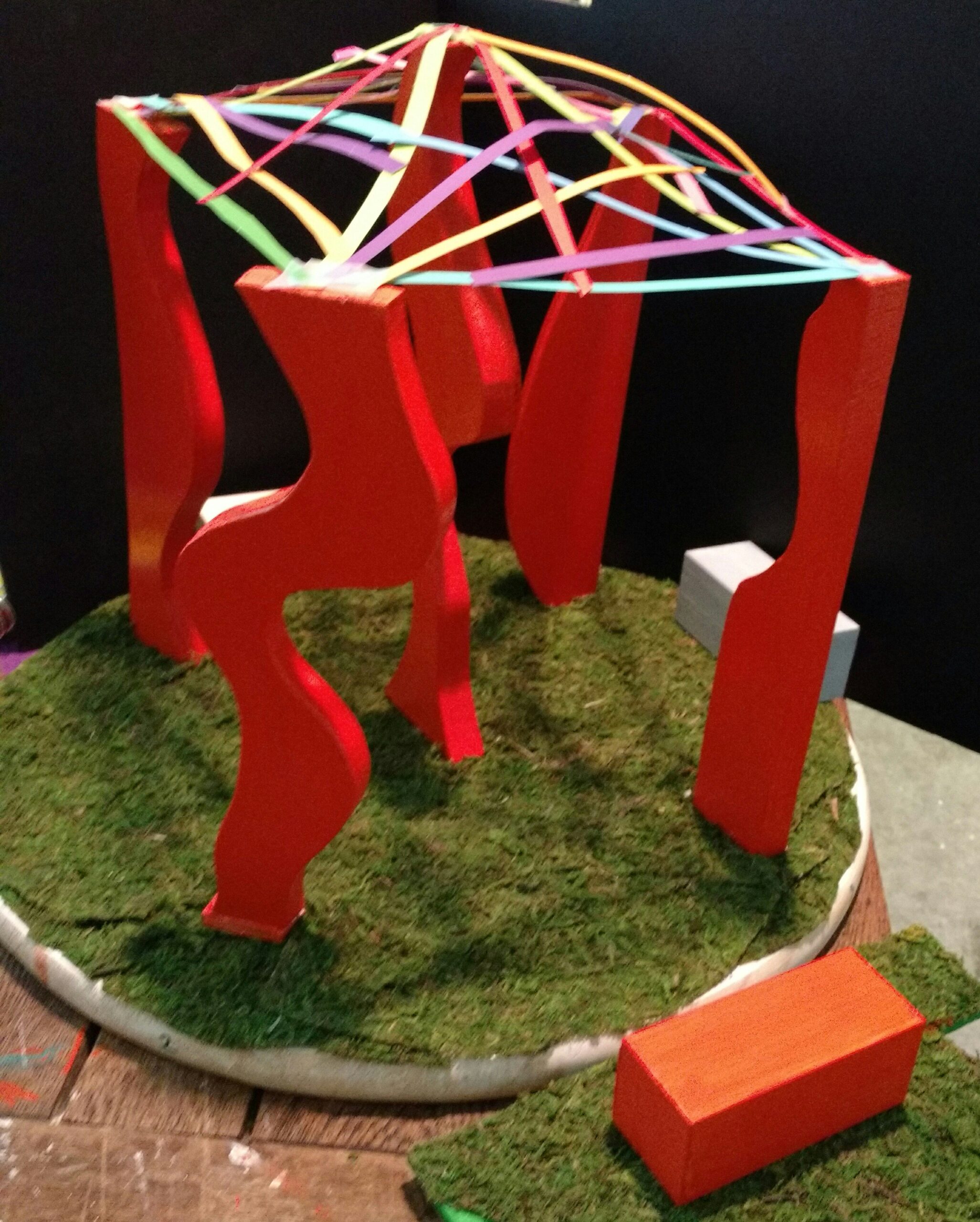 Canopy of Diversity (Concept)
Other Work
As a student in printmaking, it was my earliest introduction into art technique. I still occasionally veer off into prints and other ideas of thought that interest me.