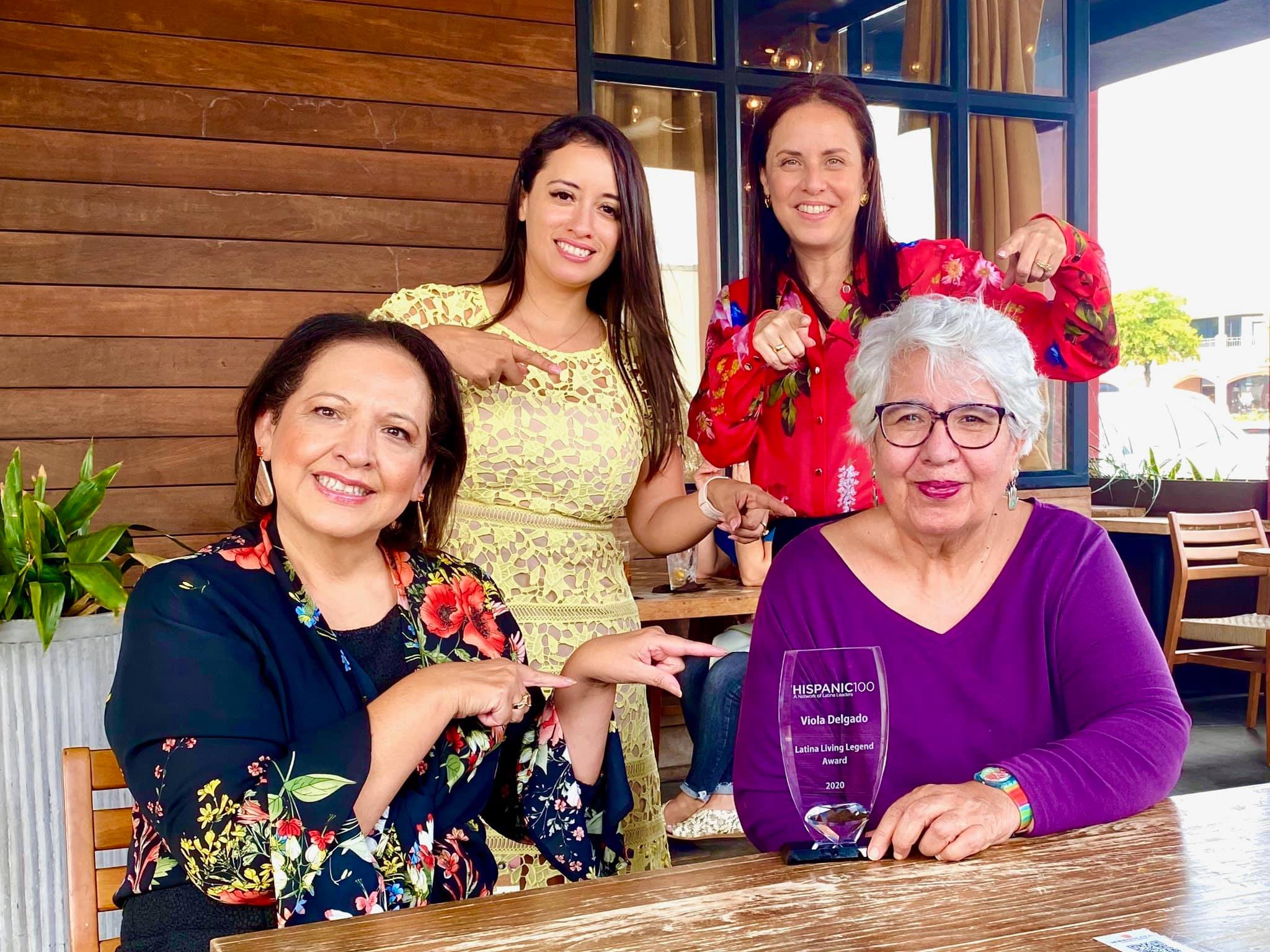 " I don't know anyone who's been lucky enough to meet Viola Delgado who is not fascinated by her.  There's something about the way she dresses in long, worn, faded overalls patched throughout in colors to match her painter's palette and a bright crimson smile.  Usually, she wears smart specks and when she speaks, it's soft yet she commands attention with her fascinating stories that only she knows how to tell.  She's a living raconteur with an understanding voice about life, nature and infinite beauty of the universe which she translates into narratives on canvases, murals and sculptures.  She has a passion for the simple details and vibrant color.  Her prodigious curiosity competes with her transcendent wholesomeness in a calm, peaceful manner and best of all, her gentle humor shines thru in just about everything she says.
Viola Delgado's paintings and public large scale sculptures are a heritage that she will continue to contribute to.  She finds inspiration in the simple aspects of life and the changing moods of the scenery that surrounds her.  Her body of work forms an indelible scene of the narrative she portrays thru vibrant colors and simple stories which we can all relate to.  The dream state of her own omniscience has remained strong and directly nurtures her unique imagination which we can all appreciate thru her work."
— Leticia Alaniz Blog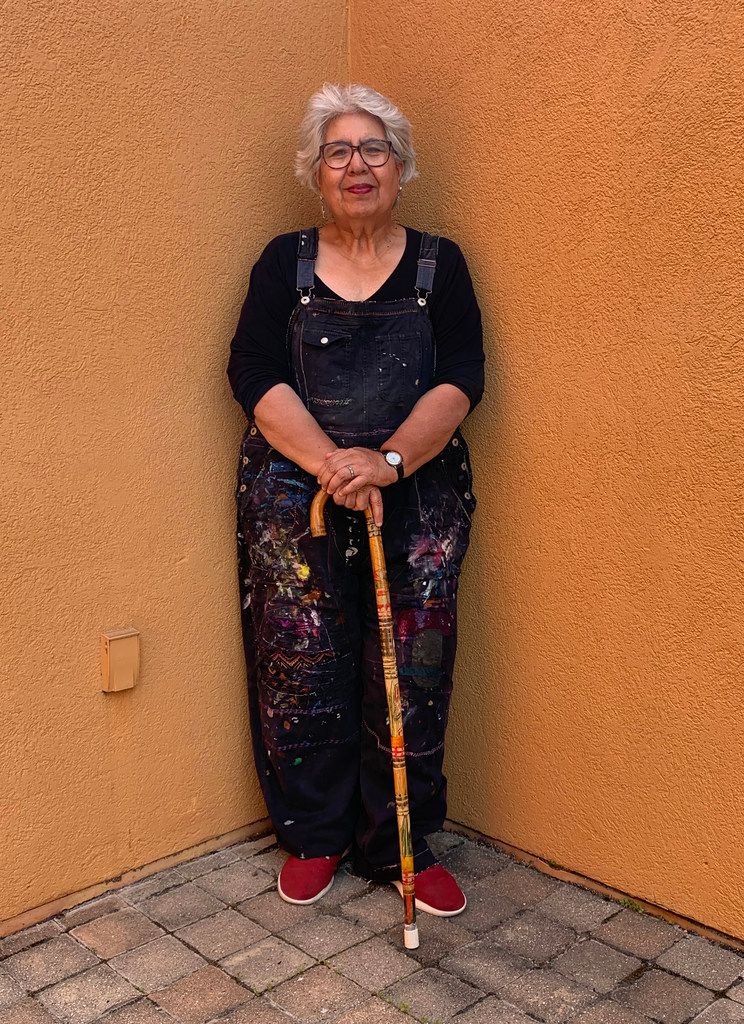 Dallas-based artist and curator Viola Delgado reflects
 Art Talk spotlights local artist Viola Delgado. 
Artist Viola Delgado reads from her collection of Short Stories. Directed by Leticia Alaniz. 
Groceries … Fresh Produce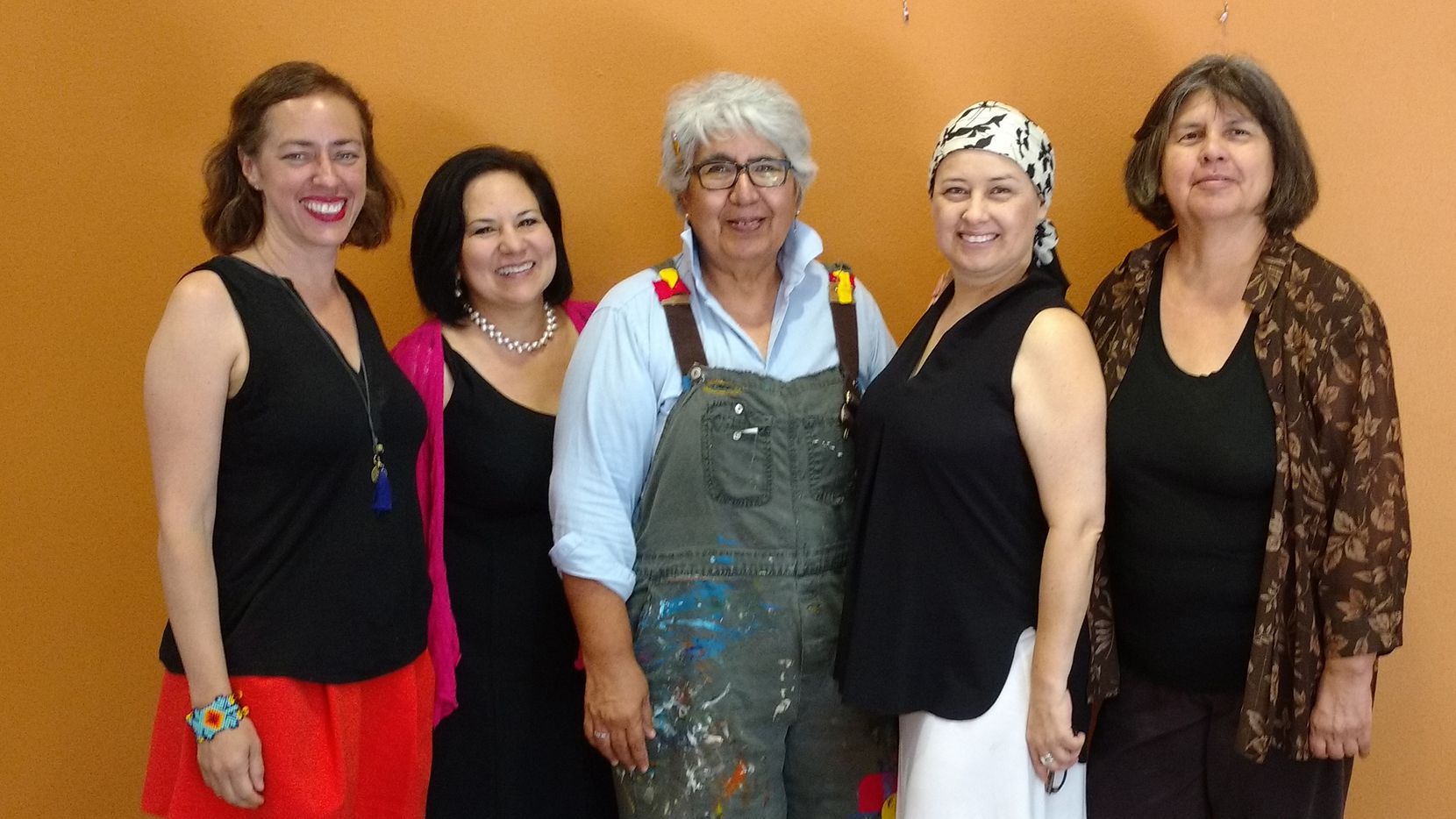 Diez Latinas 2019 participate in exhibit at the Dallas Latino Cultural Center.
Diez Latinas: One Common Thread
"Delgado's work with "Diez Latinas: One Common Thread" should not be mistaken as just another group exhibition. Perhaps the most impressive aspect of this show is the digital archiving component of the project. Four years ago, Delgado searched YouTube to find interviews of contemporary emerging and mid-career Latina artists that she might be interested in curating into future shows. She found that "there really weren't that many women that were being showcased on YouTube."
Not only did she not find many women, but Delgado also notes that there were even fewer videos of women of color and, in particular, Latina women. This prompted her to start making videos on her own where she interviewed the artists at her kitchen table. She had the interviews filmed, edited and uploaded to YouTube.
From the article, These Women Were Told "NO" by Darryl Ratcliff, Dallas Morning News, 2019